Boarding
Here at Philips Veterinary Hospital we offer a variety of boarding accommodations to fit you and your pets' needs. All of our boarding facilities are indoor, climate controlled, to allow every pet a comfortable and enjoyable stay.
We offer separate boarding for our feline and canine companions.
Luxury Boarding
---
Feline Luxury Boarding
Your favorite feline will enjoy staying in our luxury condos that allow our feline companions to look outside. All the while, they will have time to lay around in the cat trees in the room while watching clients in the lobby.
Your canine companions can stay in their own rooms with windows looking out our yards. These rooms are 8 ft x 5ft with see-through doors, giving them plenty of room to stretch out. They are taken out at least twice a day to play in our 10 ft x 16 ft yards. Each luxury room has its own theme to choose from:
Around the World
College Room
Country Room
Fun in the Sand Room

Hunting Room
Ocean Room
Safari Room
Spring Room
---
Ask about our TLC package!!
Regular Boarding
---
Feline Boarding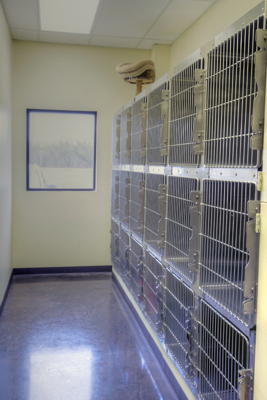 Your cat will enjoy its stay in our cat-only room. This room allows seclusion away from our other animals but has the comfort from a sunny window in their boarding area.
---
Canine Boarding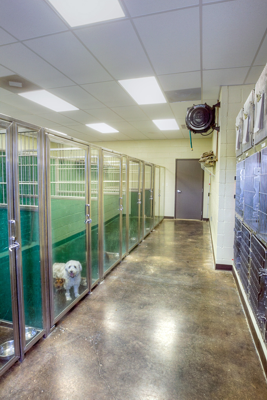 Your dogs will love to play our K9 grass in our our completely covered outdoor runs. Even in rainy weather they enjoy playing. Disinfected daily to protect all pets.
We have 14 runs which are at least 4 ft X 5ft with benches. In addition we have kennels in a range of sizes. All of these canines will get out at least twice a day into the exercise yards.
We have boarding for our medium and small dogs too, in a variety of cages.